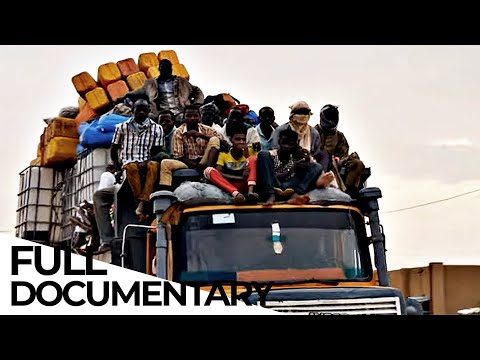 How The Sahara is Becoming Europe's Southern Border | Immigration | ENDEVR Documentary from 2019
Episode 3 – Niger: Stuck in the Middle
For centuries, the frontier desert-city of Agadez was the starting point for travelers crossing the Sahara; the hub between West Africa and the Mediterranean, but the European migration panic has had a huge impact on Agadez. Under pressure from Brussels and in receipt of substantial payments, the government of Niger has adopted a law prohibiting the transport of migrants.
The law has leftover 6000 smugglers unemployed. Their cars have been confiscated, many have been arrested, and most of the migrants in Agadez have been sent back to neighboring countries of Algeria and Libya. Today, Agadez is an angry city. The EU had promised alternative employment, but of the 6000 candidates, only 200 jobs materialized.
About Sahara series: For centuries colonialists have bypassed the Sahara. The largest sand desert on the planet was too hot and too impenetrable. Now, Europe seems to have shifted its southern border to the Sahara in order to stop migration and combat terrorism. How do the inhabitants of the Sahara feel about this interference? In Sahara, a three-episode series, Bram Vermeulen crosses the desert from west to east, from the Atlantic Ocean to the Red Sea. He experiences the heat, the dangers of advancing jihadism, the desperation of migrants, the hidden world of slavery, uncovers human trafficking networks and he meets with locals in one of the most inhospitable places on earth.
▬▬▬▬▬▬▬▬▬
Subscribe ENDEVR for free: https://bit.ly/3e9YRRG
Join the club and become a Patron: https://www.patreon.com/freedocumentary
Facebook: https://bit.ly/2QfRxbG
Instagram: https://www.instagram.com/endevrdocs/
▬▬▬▬▬▬▬▬▬
#FreeDocumentary #ENDEVR #Sahara
▬▬▬▬▬▬▬▬▬
ENDEVR explains the world we live in through high-class documentaries, special investigations, explainers videos and animations. We cover topics related to business, economics, geopolitics, social issues and everything in between that we think are interesting.
The post How The Sahara is Becoming Europe's Southern Border | Immigration | ENDEVR Documentary appeared first on DocuHub.