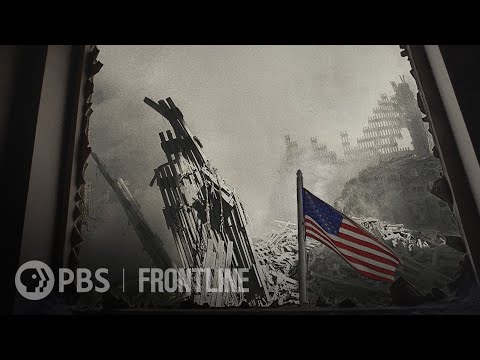 A look at "America After 9/11" — an upcoming two-hour special offering an epic re-examination of the decisions that changed the world and transformed America.
This journalism is made possible by viewers like you. Support your local PBS station here: http://www.pbs.org/donate​.
Veteran FRONTLINE filmmaker and chronicler of U.S. politics Michael Kirk and his team trace the U.S. response to the September 11, 2001 terrorist attacks and the devastating consequences that unfolded across four presidencies.
Love FRONTLINE? Find us on the PBS Video App where there are more than 300 FRONTLINE documentaries available for you to watch any time: https://to.pbs.org/FLVideoApp​
#Trailer #AmericaAfter911
Subscribe on YouTube: http://bit.ly/1BycsJW​
Instagram: https://www.instagram.com/frontlinepbs​
Twitter: https://twitter.com/frontlinepbs​
Facebook: https://www.facebook.com/frontline
Funding for FRONTLINE is provided through the support of PBS viewers and by the Corporation for Public Broadcasting. Major funding for FRONTLINE is provided by the John D. and Catherine T. MacArthur Foundation and the Ford Foundation. Additional funding is provided by the Abrams Foundation, Park Foundation, the Heising-Simons Foundation, and the FRONTLINE Journalism Fund with major support from Jon and Jo Ann Hagler on behalf of the Jon L. Hagler Foundation.
The post America After 9/11 (trailer) | FRONTLINE appeared first on DocuHub.