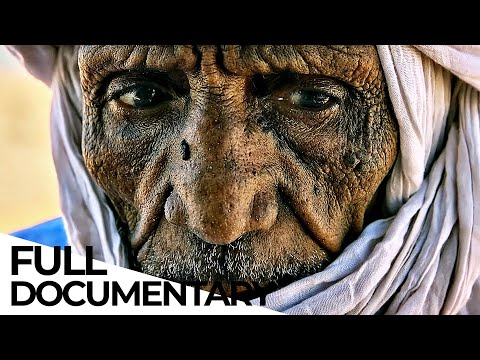 The Secrets of Mauritania | Sahara Desert | Africa | Immigration | ENDEVR Documentary from 2019
Episode 1 – The Secret of Mauritania
In the far west of the Sahara lies Mauritania. Ten years ago, this country was a busy crossing for migrants from West Africa to the Canary Islands, but since the Spanish coast guard have taken up patrols, no one has gotten through. Mauritania is one of those countries that has managed to escape the attention of the world press. A country of sand where the first cities were not built until the 1960s, but urbanisation has brought many desert customs to the city. Officially, slavery was abolished in Mauritania in 1981, nearly a century after the rest of the world had banned it, but activists are still fighting every day to free tens of thousands of black Mauritanians who are owned by others. They have no rights. They do not get paid. Women who have children, often by their owners, have to give their children their owners' last names, and the children are not entitled to an education. And the battle against slavery is hazardous for activists, lawyers and the journalists who report on it.
About Sahara series: For centuries colonialists have bypassed the Sahara. The largest sand desert on the planet was too hot and too impenetrable. Now, Europe seems to have shifted its southern border to the Sahara in order to stop migration and combat terrorism. How do the inhabitants of the Sahara feel about this interference? In Sahara, a three-episode series, Bram Vermeulen crosses the desert from west to east, from the Atlantic Ocean to the Red Sea. He experiences the heat, the dangers of advancing jihadism, the desperation of migrants, the hidden world of slavery, uncovers human trafficking networks and he meets with locals in one of the most inhospitable places on earth.
▬▬▬▬▬▬▬▬▬
Subscribe ENDEVR for free: https://bit.ly/3e9YRRG
Join the club and become a Patron: https://www.patreon.com/freedocumentary
Facebook: https://bit.ly/2QfRxbG
Instagram: https://www.instagram.com/endevrdocs/
▬▬▬▬▬▬▬▬▬
#FreeDocumentary #ENDEVR #Sahara
▬▬▬▬▬▬▬▬▬
ENDEVR explains the world we live in through high-class documentaries, special investigations, explainers videos and animations. We cover topics related to business, economics, geopolitics, social issues and everything in between that we think are interesting.
The post The Secrets of Mauritania: Immigration and the Battle Against Slavery | Sahara | ENDEVR Documentary appeared first on DocuHub.