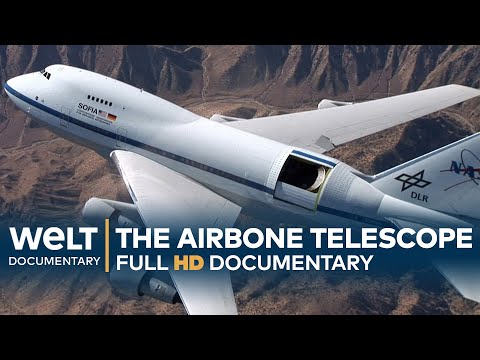 The heavens above our earth have gripped the imagination of generations of human beings. Gazing into space and the dream of discovering the origins of humanity is as old as civilization itself. The search for answers. Where do we come from? Where are we going? What is out there in this endlessness?
The Stratospheric Observatory for Infrared Astronomy (SOFIA) is used to explore the universe. A former passenger jet, equipped with an infrared telescope, enables a clear view into the infinity of space. Our SOFIA documentation shows the general overhaul of the Boeing 747 and gives insights into the history of astronomy.

Watch more documentaries https://www.youtube.com/playlist?list=PL-5sURDcN_Zl8hBqkvZ6uXFpP3t55HU9s


Subscribe to our full documentary channel https://www.youtube.com/channel/UCBAeFXaLV1ZqKqc-Uf3pKaA?sub_confirmation=1
#Telescope #Space #Documentary
The post THE AIRBONE TELESCOPE – Gazing Into infinity | Full Documentary appeared first on DocuHub.