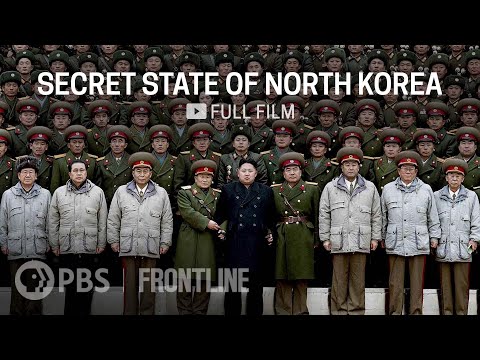 FRONTLINE shines a light on the hidden world of the North Korean people, revealing how ordinary citizens are resisting one of the world's most oppressive regimes. (Aired 2014)
This journalism is made possible by viewers like you. Support your local PBS station here: http://www.pbs.org/donate​.
Kim Jong-un rules one of the world's most isolated countries with an iron fist. Like his father and grandfather, he is trying to maintain tight control over what the world sees of North Korea—and what North Koreans see of the world.
But as FRONTLINE reveals in the 2014 documentary, "Secret State of North Korea," not only are North Koreans illegally smuggling out information from inside North Korea, a growing cohort of defectors are risking their lives to get information about the outside world. How far will the regime go to hold onto power—and how far will the dissenters and defectors go in challenging Kim Jong-un's authority?
Love FRONTLINE? Find us on the PBS Video App where there are more than 300 FRONTLINE documentaries available for you to watch any time: https://to.pbs.org/FLVideoApp​
#Documentary #SecretStateofNorthKorea
Subscribe on YouTube: http://bit.ly/1BycsJW​
Instagram: https://www.instagram.com/frontlinepbs​
Twitter: https://twitter.com/frontlinepbs​
Facebook: https://www.facebook.com/frontline
Funding for FRONTLINE is provided through the support of PBS viewers and by the Corporation for Public Broadcasting. Major funding for FRONTLINE is provided by the John D. and Catherine T. MacArthur Foundation and the Ford Foundation. Additional funding is provided by the Abrams Foundation, Park Foundation, the Heising-Simons Foundation, and the FRONTLINE Journalism Fund with major support from Jon and Jo Ann Hagler on behalf of the Jon L. Hagler Foundation.
The post Secret State of North Korea (full documentary) | FRONTLINE appeared first on DocuHub.