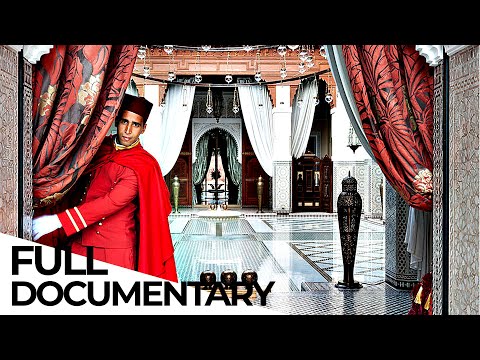 Palace Marrakech: Behind the Doors of a Moroccan Riad | Investigative Documentary from 2017
In this documentary, we take you behind the very closed doors of one of the most prestigious Riads in Marrakesh where some of the most prominent personalities have stayed, including the King Mohammed VI. Discover what truly makes the impeccable reputation of this Palace and why it is such a magical and unforgivable experience of luxury and delight. Viewers can have a sneak peek to the beautiful and opulent rooms of the Palace and go on a journey with each member of the staff of this unique place. The documentary features interviews with the Head Concierge, Touria El Rhachoui, the Managing Director, Messant, and the renowned Three-star Michelin chef Yannick Alléno.
▬▬▬▬▬▬▬▬▬
Subscribe ENDEVR for free: https://bit.ly/3e9YRRG
Join the club and become a Patron: https://www.patreon.com/freedocumentary
Facebook: https://bit.ly/2QfRxbG
Instagram: https://www.instagram.com/endevrdocs/
▬▬▬▬▬▬▬▬▬
#FreeDocumentary #ENDEVR #PalaceMarrakech
▬▬▬▬▬▬▬▬▬
ENDEVR explains the world we live in through high-class documentaries, special investigations, explainers videos and animations. We cover topics related to business, economics, geopolitics, social issues and everything in between that we think are interesting.
The post Palace Marrakech: Behind the Doors of a Moroccan Riad | ENDEVR Documentary appeared first on DocuHub.