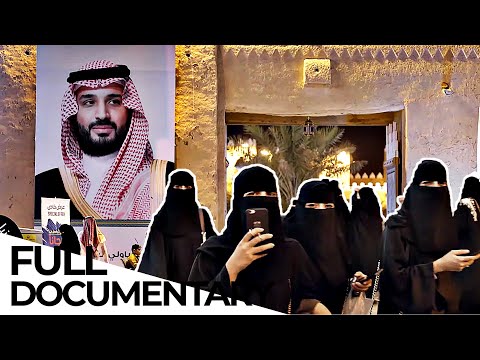 Inside Saudi Arabia: How Far Can Any Reform Really Go? | Business Documentary from 2019
Episode 4: Travelling to Reality
After the murder of Khashoggi, the question is what will happen with the reforms. Is the support for Crown Prince Mohammed Bin Salman crumbling? We travel to the rarely covered conservative South, on the border with Yemen, where the population's resistance to change is the fiercest.
About "Inside Saudi Arabia": Saudi Arabia is well known across the world for its wealth, strict faith and oppression, but while Crown Prince Mohammad bin Salman has decreed that it wants to reform, the world is startled by the murder of journalist Khashoggi and other human rights violations. Inside Saudi Africa follows the developments from the inside, through the eyes of the inhabitants themselves.
Watch the full series here:
Episode 1: https://youtu.be/avbLJuwv-CU
Episode 2: https://youtu.be/IalIcXBZIi4
Episode 3: https://youtu.be/GjTBwSMHjo8
▬▬▬▬▬▬▬▬▬
Subscribe ENDEVR for free: https://bit.ly/3e9YRRG
Join the club and become a Patron: https://www.patreon.com/freedocumentary
Facebook: https://bit.ly/2QfRxbG
Instagram: https://www.instagram.com/endevrdocs/
▬▬▬▬▬▬▬▬▬
#FreeDocumentary #ENDEVR #SaudiArabia
▬▬▬▬▬▬▬▬▬
ENDEVR explains the world we live in through high-class documentaries, special investigations, explainers videos and animations. We cover topics related to business, economics, geopolitics, social issues and everything in between that we think are interesting.
The post Inside Saudi Arabia: How Far Can Any Reform Really Go? | ENDEVR Documentary appeared first on DocuHub.