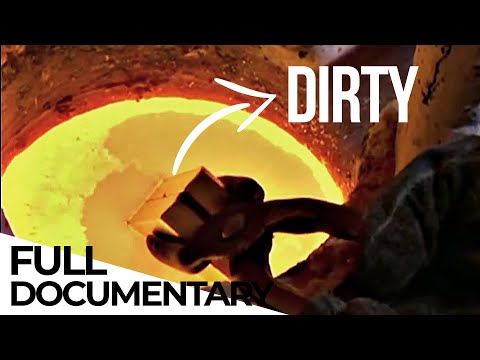 How Switzerland and Dubai Turn a Blind Eye At Dirty Gold | Business Documentary from 2014
Gold, the enduring safe investment and symbol of wealth, comes at a high price. Mined in slave-like conditions, it has been linked to everything from funding civil wars in Africa to causing environmental disasters in Latin America. The market for gold is enormous with 70% of global production handled by just one country: Switzerland. The industry has been protected by the Swiss state for more than a century, and turning a blind eye here is standard practice. Despite attempts at reforms, a lack of transparency still remains. We travel to Peru, Congo, Dubai and Switzerland to investigate.
▬▬▬▬▬▬▬▬▬
Subscribe ENDEVR for free: https://bit.ly/3e9YRRG
Join the club and become a Patron: https://www.patreon.com/freedocumentary
Facebook: https://bit.ly/2QfRxbG
Instagram: https://www.instagram.com/endevrdocs/
▬▬▬▬▬▬▬▬▬
#FreeDocumentary #ENDEVR #DirtyGold
▬▬▬▬▬▬▬▬▬
ENDEVR explains the world we live in through high-class documentaries, special investigations, explainers videos and animations. We cover topics related to business, economics, geopolitics, social issues and everything in between that we think are interesting.
The post How Switzerland and Dubai Turn a Blind Eye At Dirty Gold | ENDEVR Documentary appeared first on DocuHub.