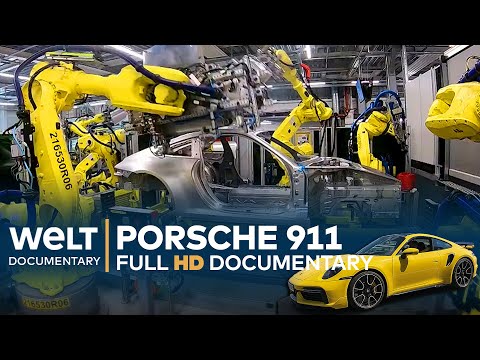 Porsche 911 – the world's most successful sports car. Its rear-mounted boxer engine and classic styling are unmistakable. It combines sportiness and everyday functionality like no other vehicle. A street-legal race car.
For almost 70 years the 911 has stood for sportiness, elegance and quality. The latest version, the Porsche 992, is equipped with almost 400 hp in the basic version and costs almost a quarter of a million euros. In this documentary, racing legend Hans-Joachim Stuck takes you through the world of what is perhaps the most famous sports car.

Watch more documentaries https://www.youtube.com/playlist?list=PL-5sURDcN_Zl8hBqkvZ6uXFpP3t55HU9s

Subscribe to our full documentary channel
https://www.youtube.com/channel/UCBAeFXaLV1ZqKqc-Uf3pKaA?sub_confirmation=1
#Porsche #911 #Documentary
The post Building A PORSCHE 911 – Legend On 4 Wheels | Full Documentary appeared first on DocuHub.