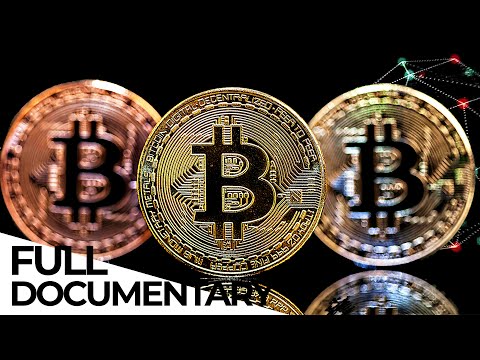 Bitcoin Gospel: How Crypto is Changing the World | Cryptocurrency | Bitcoin for Beginners | Business Documentary from 2015
When the financial world collapsed in 2008, a mysterious genius under the pseudonym Satoshi Nakamoto presented the architecture for the perfect, bankless currency. Bitcoins can't be faked and can be transferred worldwide with one click of a button, without transaction costs. Up till today, nobody knows who Nakamoto is, but his invention of the first decentralized cryptocurrency became world-famous within a couple of years. Bitcoin was initially dismissed as unsafe and only interesting to criminals. But in fits and starts, the exchange rate kept going up, and more and more banks and governments are realizing that bitcoin is an invention they can't ignore. The Bitcoin Gospel investigates what is behind the phenomenon and how it's reshaping our society.
The documentary includes interviews with Roger Ver (bitcoin expert in Tokyo), Izabella Kaminska (journalist Financial Times), Marshal Long (CEO of Final Hash, one of the world's largest bitcoin mines in China), and cameos by Max Keiser and Willem Middelkoop.
▬▬▬▬▬▬▬▬▬
Subscribe ENDEVR for free: https://bit.ly/3e9YRRG
Join the club and become a Patron: https://www.patreon.com/freedocumentary
Facebook: https://bit.ly/2QfRxbG
Instagram: https://www.instagram.com/endevrdocs/
▬▬▬▬▬▬▬▬▬
#FreeDocumentary #ENDEVR #Bitcoin
▬▬▬▬▬▬▬▬▬
ENDEVR explains the world we live in through high-class documentaries, special investigations, explainers videos and animations. We cover topics related to business, economics, geopolitics, social issues and everything in between that we think are interesting.
The post Bitcoin Gospel: How Crypto is Changing the World | Bitcoin for Beginners | ENDEVR Documentary appeared first on DocuHub.