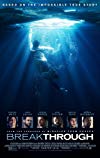 Genre: Biography, Drama
Imdb Rating: 5.7/10
Rip Source: Bluray
Starring: Topher Grace, Josh Lucas, Chrissy Metz, Mike Colter, Dennis Haysbert, Rebecca Staab, Marcel Ruiz, Sam Trammell, Victor Zinck Jr., Ali Skovbye, Lisa Durupt, Stephanie Czajkowski, Nancy Sorel, Isaac Kra
When he was 14, Smith drowned in Lake Saint Louis and was dead for nearly an hour. According to reports at the time, CPR was performed 27 minutes to no avail. Then the youths mother, Joyce Smith, entered the room, praying loudly. Suddenly, there was a pulse, and Smith came around.
Source: Popular Movies